Queens, NY

As a first time home buyer, I had so many concerns about getting my mortgage. I wasn't sure if I could get it at all. My neighbors recommended me Reliant Home Funding. So I decided to give them a chance and now, looking backwards, I clearly understand that this was the right decision. My personal mortgage broker was Brian Linden. Him and his team did an absolutely amazing job! They explained me everything about getting my mortgage, they were polite and patient, available 24/7. All my emails have been replied momentarily. Within very short period of time, I've been approved for my mortgage. Now, as a happy first time home owner, I want to thank Brian Linden and Reliant Home Funding! You did an amazing job! Strongly recommend Brian and FHA to everyone!

Miami, FL

When my wife and I began this process of purchasing our first home we were worried about how to go about it. I believe it was destiny that allowed us to find Reliant home Funding and, most importantly, to find out loan officer, Brian Linden. He has a wonderful personality and is professional. He knows and loves his work. Moreover, her answers all our questions and goes above and beyond to direct us on the right path. Without him, we would not have closed this deal. Brian was very helpful in every aspect and I will always recommend him. He is a great Asset at Reliant Home Funding. You Rock Brian! Thank you.

New Rochelle, NY

Very prompt, professional, patient in explaining the details, friendly, and very crisp to the point!! My husband and I had prior refi experience where it took near 5 months of going through the process. Answers were returned in a week to somethings 3 weeks all in the name of covid. And we were dealing with 4 different people. Brian Linden with Reliant kept his words-it will all done in 2-3 weeks, which we did. Brian took time out explaining every step of the process with promptness and professionalism! We appreciate Brian's patience with our questions. We closed without any issue. And we are saving monthly moving forward! We also really like the document portal he used-east t upload documents. We would like to thank Brian for everything!

Babylon, NY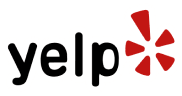 It's impossible to accurately describe how impressive my experience with Reliant Home Funding was, but I'll try. My file was a MESS and I was in no way prepared to get a mortgage, having been recently widowed at a young age, with one income and a co-signer. Circumstances outside of my control were such that I had to get a mortgage with no pre-planning in an insane housing market.
My first interaction with RHF was over a holiday weekend to clear the first hurdle, obtaining a pre-approval for a hostile seller. Miraculously and despite all these challenges, Brian secured it for me before the deadline over a long holiday weekend. (I think the deadline was intentionally set because it was seemingly impossible.)
I mentioned a hostile seller (a family member), and the situation was contentious throughout. The seller created several roadblocks throughout the process, the sort intended to make a lender discontinue working with you. They didn't let it affect my file, even though it made their job quite a bit harder.
Brian and Chris never gave up on my file, constantly kept me in the loop, and brought me up to speed in the places where I didn't quite understand the process. RHF also has an app (RHF Go) so you can quickly sign and upload documents from any device. Hugely convenient.
My file had so many complicated elements (two-family house, non-cooperative seller, first-time unprepared buyer, etc.) but RHF handled everything so seamlessly.
Another really important thing is that despite my challenges and situation, they never made me feel like a nuisance. Brian and Chris would always reassure me that they'd get it done and they kept every promise, again miraculously getting us to closing before Christmas on a file that looked like it would persist forever.
One reason I included all this detail is that in spite of every conceivable hurdle and obstruction, they quickly handled every issue and closed the deal. I truly believe that other lenders would have been put off by the seller's delays and I wouldn't own my (waterfront) dream house today.
If RHF can do that for a file like mine, imagine how excellent their service is for people who come to the table ready to buy a home. They're fast, thorough, detailed, responsive, and empathetic. Fantastic experience, fantastic outcome.